Solutions For All Situations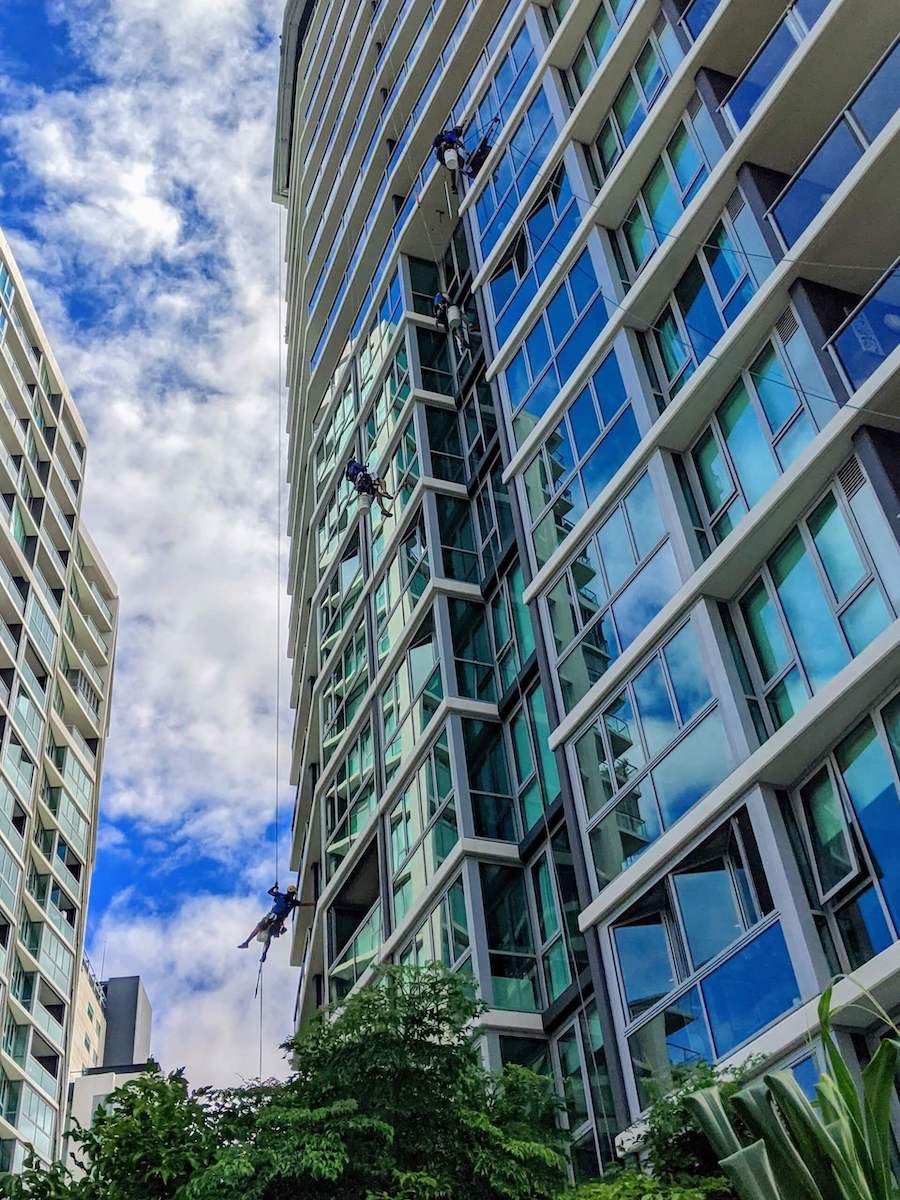 REASONS OUR CLIENTS CHOOSE US
We SPECIALISE in providing high-access solutions, providing a list of professional services that include cleaning, building maintenance, painting services, facade audits, window replacement, leak detection, height safety installation, design and fabrication.

Customer SATISFACTION is of utmost importance to us. We are committed to providing the highest quality of work and pride ourselves on achieving excellent feedback from all of our jobs.

We strive to maintain our 100% SAFETY record. Our fully qualified and experienced abseiling team are experts at assessing risk, identifying hazards and meticulously planning a safe method to access extremely difficult places.